Windsor Cay Resort Disney
Property Description
Windsor Cay Resort Disney is a new vacation home community where short term rentals are permitted.
We provide guidance and impartial advice to clients buying new homes at Windsor Cay Resort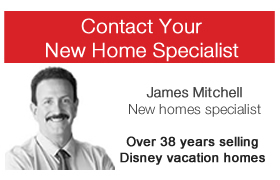 The community is only 8 miles from Disney and the theme parks. Upon completion Windsor Cay Resort will boast a total of 692 new homes. These will include a mix of townhomes and single family pool homes. The community boasts a huge range of amenities which will entertain you and your guests. The clubhouse will be the focal point along with the the huge resort style swimming pool.
RESORT HIGHLIGHTS
Island Themed Resort – Architectural Designs, Amenities, and Street names that will resonate with the vacation end user.
World Class Amenities – Main pool and Kids pool and Water Park, Lazy River, Water Slide, Mini Golf, Full Restaurant & Bar plus so much more.
Vacation Homes ranging from 5-10 Bedroom and 4.5 to 8 Baths
90 Day owner occupancy per calendar year
Unparalleled Amenities
Amenities
Full Bar & Cafe
Community Room for Meeting/Activities
24 Hour Manned Gated Community Fitness Center
Children's Splash Pad
Sports Courts
Full-Service Concierge & Activities Director
Water Slides
Children's Splash Pad
Community Playground
Clubhouse Site Plan Key
Windsor Cay Resort offers unparalleled short-term rental vacation homes designed just for you! Included in Windsor Cay Resort homeowner association fees are the following:
Home Owners Association Includes:
Fully Maintained Landscaping Including Lawn Irrigation
High Speed Internet and Cable TV
Daily Garbage Disposal
Resort Amenities On Site
International Brand Recognition
24 Hour Manned Gated Community
Key Home Features
– Shingle Roof
– Private Heated Pool
– 5, 6, 7 Bedrooms with 12' x 24' Pool
– 8, 9, & 10 Bedrooms with 12' x 26' Pool – Townhomes with 7.5' x 18' Pool

–  Brick Paver Driveways and Pool Decks
–  Stainless Steel Appliances
–  Owners Storage Closet
–  Granite and Tile Throughout Kitchens and All Bathrooms
–  Blinds Included
–  Covered Lanai with Child Safety Fence
–  Washer & Dryer
Floor Plans to Maximize Rentals/Returns
Windsor Cay Resort Site Plan
Home Designs at Windsor Cay Resort
Townhomes 
Castaway 5 Bed 4.5 Bath 2,271 sq. ft.
Castaway 5 Bed 4.5 Bath 2,271 sq. ft.


40' Lots 
Winstone – 5 Bed 4 Bath 2,490 sq. ft.
Lakeshore – 5 Bed 4.5 Bath 2,587 sq. ft.
Hideaway – 6 Bed 4.5 Bath 3,117 sq. ft.
Seashore – 7 Bed 5.5 Bath 3,281 sq. ft.


50' Lots 
Baymont – 8 Bed 6 Bath 4,034 sq. ft.
Clearwater -9 Bed 6 Bath 4,393 sq. ft.
Clearwater Grand – 10 Bed 8 Bath 4,393 sq. ft.
Contact James In Orlando
We consider ourselves to be OLD SCHOOL when it comes to taking care of our clients. We also understand that some clients are concerned about completing online forms. If this is the case you can either email us directly on [email protected] (Please include any questions you may have plus the name and location of the property and your name and phone number including country dialling code) or you can call us on (+1) 407 383 1051. You can also WhatsApp us on the same number. If you call us we will pick up the phone. If we are with a client we will get back to you as soon as we can.
Or you can contact us Contact Us