Property Description
This new release of Visions Resort Orlando  is set to be a stunning new addition to our Disney portfolio.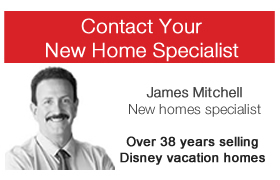 Visions are creating a living experience which enables you and your guests to work, play, and enjoy the outdoors in a beautiful and harmonious environment. A full concierge service will be available to owners, which will include management and rental bookings.
BEAUTIFULLY DESIGNED RESIDENCES
Visions Resort Orlando will make vacationing a major lifestyle upgrade. Features include the latest in smart technology,  exclusive amenities, and breathtaking views. Elegant furnishings and onsite luxury retail outlets, complete the vision of perfection,
ILLUSIONS VACATION HOMES AT VISIONS RESORT ORLANDO
46 SINGLE FAMILY HOMES
Exclusive residences nestled into a verdant natural reserve
Gated access, pedestrian-friendly, 24-hour concierge services
Modern architectural features lend elegance to functional living spaces
Private, guest lounge with ambient music and spaces to relax
FLOORPLANS
REFLECTIONS TOWNHOMES AT VISIONS RESORT ORLANDO
135 TOWNHOUSES
5 and 6 BEDROOMS
Multilevel family residences designed to accommodate varied lifestyles and preferences
Strategically positioned to optimize community resource access and to best observe water views.
Windows and patios freshen the unit by bringing the outside in
Incorporated, European technologies guarantee superior air and water quality
FLOORPLANS
INSPIRATIONS CONDOS AT VISIONS RESORT ORLANDO
174 CONDO HOTEL UNITS
Chic, loft hotel units designed for the modern family
Strategically positioned to enjoy community amenities
within walking distance to VISIONS' retail plaza
Flexible design elements invite owners to adjust or
combine units to accommodate guests' preferences
Exclusive, owner-only on-site amenities and services
FLOORPLANS COMING SOON
VISIONS RESORT ORLANDO LOCATION
AMENITIES AT VISIONS RESORT ORLANDO
More than 12,000 sq.ft of family-friendly indoor/outdoor recreation, entertainment, and food venues
24-hour concierge and security services
Smart business center equipped with video presentation capabilities
On-site maintenance and cleaning services
Golf and driving simulators
Cinema, arcade, game room, and designated playroom for kids
Dawn to dusk water play with an exclusive resort-style pool

Kids waterpark and lazy river

Family-sized jacuzzi and hot tubs

Premium cabanas with wet bar and firepits

Playground and giant chess board
Tennis, pickle ball, paddle, badminton, and volleyball courts

Pilates and yoga center, meditation garden, and hammock area

Outdoor "urban" cross-training gym

Golf putting green and croquet lawn

Outdoor movie theater

Bike shares
Full-service center designed to restore mind and body

Complete, state-of-the-art gym facility

Pilates and yoga studios with class schedules

Steam room and dry sauna

Premium massage and spa treatment facilities
DREAMS – RETAIL STRIP AT VISIONS RESORT ORLANDO
Experiencing convenience at the intersection of home and retail
Modern retail plaza and Pedestrian Street
A dream come true with functional design and modern convenience in one
Immediate access to bustling retail plaza and shopping corridor in one of the most desired and fastest-growing areas of Orlando
Proximity to retail and high foot traffic areas strategically chosen with key tour operators to achieve occupancy potential
High-energy commercial atmosphere
At Visions Resort Orlando, the community is focused on three aspects: wellness, family, and entertainment. Each guest has the opportunity to live the Visions experience by taking care of their health, making meaningful connections, and enjoying every inch of the community to its maximum.
Our greatest priority is the wellbeing of our tenants, which is why our units have purified air, nontoxic wall covering, filtered water, aromatherapeutic diffusers, Vitamin C diffusion therapy showers, circadian lighting to balance your mind and probiotic eco-sanitizing diffusion to eliminate bacteria and viruses. At Visions we want you to live carefree, so sit back and let us handle the rest.
FROM MANAGEMENT TO GUESTS…
From a 5 am wake up call for your 7 am flight back home, or your last minute reservations at the hottest restaurant in town, Visions Orlando treats you like family, in fact we already are family! Our management team works day in and day out to make sure that our guests and their families receive only the best treatment.
Not traveling with your kids? Last minute get away with the girls? Work convention all week? Not the biggest fan of Disney? Not to worry, there is something for everyone to enjoy at Visions Orlando, that's what makes Visions unlike anything you have ever experienced before.
Every guest has their own style, that's why we give you the option to decide where you want to stay. In our community you will have the choice to pick from three eco-friendly styles of living that suit the plan that you are in. Whether it be a condo-hotel for the weekend or a single family home with the entire crew, Visions has got you covered with options.