Property Description
Villatel Village is a brand new luxury enclave in the hugely successful Solterra Resort near Disney. It will function as a private neighborhood within Solterra Resort and feature it's own security and clubhouse. The developers are offering a complete turnkey package which caters for high-end owners and renters. There will be onsite management and booking as part of the rental program.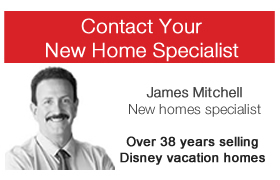 There will be only two floor plans available – an 6 bedroom Vantage model and an 11/12 bedroom Vista model. Currently there are 35 homes under construction which are due to be completed by late summer/ early fall.
To arrange an onsite viewing or even a remote viewing via Skype, WhattsApp or Facetime, simply get in contact with us.
Nestled within a private, gated community, Villatel Village encompasses 71 designer homes, a huge 15,000-square foot Event & Conference Center, a custom built playground, stunning pastoral views, and access to a state-of-the-art resort.
THE MODELS AT VILLATEL VILLAGE
Vista model
Vantage model
Both home options are available as a fully turnkey investment, complete with high end finishes, gaming room and themed rooms. Because it will be your home, buyers are invited to put a personal touch on their homes by customizing select areas. You can select the cabinets, furniture styles, dining/ conference rooms, themed bedrooms, and even a bowling alley! There is a range of phenomenal upgrades available, including golf simulators, connected gyms, batting cages, playrooms, and much more!
Whichever model you choose to purchase, your Villatel Village home will be constructed on completely private, meticulously landscaped grounds. There will be a centrally located Playground and Event Center to ensure maximum convenience.
Villatel Village Siteplan
Community Space & Features
15,000 SQ FT SPREAD OVER 2 FLOORS
BALLROOM
OPEN BAR AREA
8 MEETING ROOMS
CATERING KITCHEN
MULTIPLE OUTDOOR LOUNGES AND GATHERING SPACES
FULLY INTEGRATED AV AND LIGHTING
Villatel Village Runnning Costs
For ~$350 per month, you'll receive:
– Lawn maintenance and landscaping for all homes and common areas within Villatel Village
– Internet service
– Valet trash collection
– A custom-designed covered playground
– Discounted rental rates for The Club at Villatel Village Event & Conference Center
Plus, access to Solterra's amenities, including:
– Sprawling clubhouse with fitness center
– Zero entry pool, water slide & lazy river
– Tennis courts
– Poolside dining & lounging at Cafe Sol Bar & Grill
– Solterra Play Zone
– Solterra Club Trail
For further information and the latest prices and availability, contact is today.