Property Description
The Hub at Westside is a brand new state of the art community of cutting edge townhomes. If connectivity is part of your day to day life, then this community is for you.
Stunningly Designed Homes
Orlando has always been a lively place to live and now it has just become even more exciting.
A NEW GENERATION OF HOMES
If comfort, convenience, and location are what you look for when buying a new home, you need to see this! The Hub at Westside combines everything people look for in a new home, with everything you want when you think of a great real estate investment.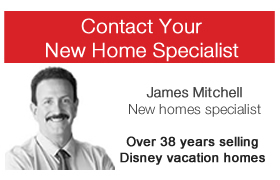 The developers have certainly been thinking out of the box. There is only one floor plan available and the only choice you have is which home to buy. The architectural design is aimed at the young, the connected and those who are ready for tomorrow.
This new residential development is made up of only 77 open concept townhouses. Each has three bedrooms, three bathrooms, a flex-space (i.e. home office or home school), and two parking spaces.
Functional and automated, these properties are in a fantastic location  and at affordable prices. The entire community has been designed to meet the desires of the new generation.
Just minutes away from the largest employers in the Metro Orlando area: Disney, Advent Health, and Orlando Health.
THE HUB AT WESTSIDE
This community brings a new clubhouse format that fits the new consumer's lifestyle: more connected and conscious. The common areas are extensions of the home and serve as a hub, where residents can entertain, work, and work out. It's the perfect blend of time optimization, freedom, and comfort.
Just look at the modern features:
Amazon and Instacart Lockers
Electric Vehicle Charging Stations
Summer Kitchen
Wi-Fi Cafe with co-working space
Zen Garden
Fitness Center
Dog park
Meeting room with electronic reservation system
Because The Hub at Westside is located in a short term rental area, these homes make a great investment. You can live in them, rent them on a traditional long term basis to young professionals or you can place them on the short term rental market. Your Location, Location Location just became a Win, Win, Win.
Phase 1 at The Hub has already sold out.
Phase 2 is due to be released at the end of May or beginning of June. To secure one of these great townhomes, you need to be very quick.
Even after 30+ years assisting families from around the world to invest in Orlando, this project has surprised me.
It is a great product which ticks lots of boxes for investors. It's very affordable, extremely stylish and in a great location.
What else could you ask for?
Contact me and let me walk you though your purchase at The Hub at Westside.