Property Description
The Sycamore Resort in Orlando is a brand new development of 378 fully furnished condos for sale. Upon completion there will be 6 blocks of 7 story buildings. Each block will offer 1, 2 and 3 bedroom condos. A wide range of onsite amenities will cater for your everyday needs in style.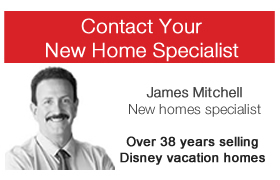 The 1 bedroom condos have already sold out.
2 bedroom / 2 bathrooms – 115m2 floor plan
3 bedroom / 3bathrooms  – 137m2 floor plan
Prices start from $347,475 fully furnished
PAYMENT PLAN
10% with the signing of the contract
20% in 30 days, after the contract
70% on delivery – Estimated Half 2022
(financing available for NON- residents)
All Included Owners Association Fees
Owners have a fixed cost HOA of $ 480 per month. This will cover the following expenses.
Water- Sewer
Condominium Maintenance
Garbage Collection
Cable-Internet
Electricity
10% Lease Back option in the first year.

Spacious luxury furnished properties

70% financing plans for NON-resident buyers

Located just minutes from Disney World, Animal Kingdom, and others

Nightly rental managed by Access Management company

Low monthly and annual maintenance costs

You and your family can use it while visiting Orlando for up to 60 days a year.
Green Building Certification
The Sycamore Resort will meet the rigorous requirements of the National Green Building Standard™  (NGBS). This is the only residential green building rating system approved by ANSI as an American National Standard. The certification program ensures condos are built in compliance with the NGBS and focuses on three primary attributes:
Healthy Homes
Providing fresh air ventilation that improves indoor air quality
Limited pollutants and contaminants in the home
Preventing moisture problems that can contribute to mould and attract pests
Lower Operating Costs
Reducing utility costs through cost-effective energy and water efficiency practices
Controlling maintenance costs through durable construction and product selection
Providing technical and educational resources to ensure the home's optimum performance3
Sustainable Lifestyle
Promoting walkability
Reducing home maintenance through enhanced durability
Preserving natural resources through responsible land development practices.
Sycamore Resort provides hassle-free property management and every choice on the construction will have a direct impact on the property maintenance. This guarantees low costs operation for the next 25 years.
There is a Pet Hotel at The Sycamore Resort means ALL of the family can enjoy a vacation away.
There is a host of amenities Sycamore Resort in Orlando. The common areas total over 25,000 square feet of entertainment. Plus there are 2 acres of outdoor area.
All entertainment will be divided into exclusive areas for the family.
Amenities include:
Resort-style pools with floating cabanas
Beach volleyball
Pickleball court
Park and kids' club
Tiki Bar
Gym
Spa
Saunas
Beauty Salon
Bakery, vegan, American and Asian restaurants and sports bar.
A Convention Center that will function as a place with daily entertainment.
Contact us for more information about how you can purchase one of these stunning condos.
Contact James In Orlando
We consider ourselves to be OLD SCHOOL when it comes to taking care of our clients. We also understand that some clients are concerned about completing online forms. If this is the case you can either email us directly on [email protected] (Please include any questions you may have plus the name and location of the property and your name and phone number including country dialling code) or you can call us on (+1) 407 383 1051. You can also WhatsApp us on the same number. If you call us we will pick up the phone. If we are with a client we will get back to you as soon as we can.