Magic Village by Pininfarina
Property Description
Magic Village by Pininfarina is the latest addition to the outrageously extravagant Pininfarina project in Orlando. This new project introduces high-end luxury townhomes with a very modern European twist. Designed by the style gurus at Pininfarina, these new townhomes are best described by the expert himself.
"Pininfarina uses the combination of tradition and innovation in its design, and I am very proud of Magic Village by Pininfarina. The architecture really is magic, it's fantastic," We have brought the charming and refined European lifestyle to Central Florida in a project that provides a unique experience, uniting sustainability, luxury, technology and art." – Paolo Pininfarina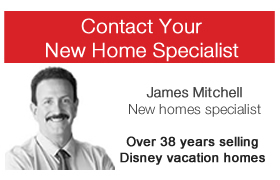 Only a handful of the 459 units Magic Village by Pininfarina are still available.
There will be 459 townhomes at Magic Village by Pininfarina, with a choice of 3 or 4 bedroom homes.
Onsite amenities will include a 24-7 multi-lingual concierge service and front desk, a full-service clubhouse, upscale restaurant, a fully equipped fitness center, and a full-service pool.
Design and hospitality in perfect harmony
A sophisticated and innovative project signed by Pininfarina and coupled with the excellence of Magic Village services. All of this is right next door to Disney. Magic Village by Pininfarina is a unique project that perfectly unites, sophistication in design and excellence in hospitality. Magic Village by Pininfarina provides full support during all project stages. From the purchase of your real estate all the way through to its rental, offering five stars hotel services (Wyndham) and comprehensive entertainment area.
Great investment
Magic Village by Pininfarina is a unique project ideal Investors in search of properties that highlight quiet environments celebrating lifestyles, high quality standard and short-term rental in Orlando, Florida.
Rental revenues
Potential increase in rental revenues powered by Wyndham Hotels & Resorts booking channels. Wyndham is the largest global company in the hotel franchise around the world
3 or 4 suite houses
24 hour Front Desk and personalized hotel services
Restaurant with extended hours of operation
Complete Clubhouse with outdoors heated pool, sauna, fitness room, kids room and multi-purpose sports court
Meetings and events spaces
Italian Design
Internationally recognized by its projects for brands such as Ferrari and Rolls-Royce, the Italian Design Office of Pininfarina has signed a project of luxury development in Orlando, Florida, for the first time. Founded in 1930, Pininfarina is a global icon of Italian style and is renowned for its unparalleled ability to create timeless beauty.
Wyndham have partnered with the development to run the hotel management, maintenance and bookings. This adds yet another big brand name to this particular project. Based upon previous booking numbers from both Magic Village and Wyndham, Magic Village by Pininfarina has huge potential for investors. Alongside the vacation homes, the development includes commercial space, restaurants and hotels.
We expect that owners and investors will see a very strong rental income as well as positive equity growth.
Magic Village by Pininfarina homes for sale
Capri model – 4 bedroom homes from $545,000
4 bedrooms | 4.5 bathrooms
Total footage: 3,063 Sq. Ft. | 284.59 m2
Interior footage: 2,355 Sq. Ft. | 218.78 m2
Featuring a downstairs suite, which provides additional accessibility and convenience.
Roma model – 3 bedroom homes from $503,000
3 bedrooms | 3.5 bathrooms
Total footage: 2,900 Sq. Ft. | 269.48 m2
Interior footage: 2,195 Sq. Ft. | 203.92 m2
There are optional summer kitchens and outdoor spas available to owners. Furnishings will be taken care of with Italian flair and will make these properties highly desirable.
Read about Magic Place by Pininfarina …