Property Description
The Hidden Forest townhomes are part of the Dream Resort which is an ECO-FRIENDLY Resort Community. It is located just a few miles from Disney in the heart of the Four Corners region of Greater Orlando.
Hidden Forest Resort is zoned for short term rentals and will provide excellent rental potential.
Hidden Forest is a collection of eco-friendly vacation townhomes that sits on over 30 acres of land. The townhomes offer residents and guests, beautiful views of nature and tranquil waters.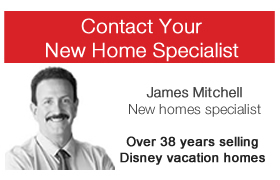 Built to the highest specifications, these 3 and 4 bedroom, 3 bathroom, 2,256-2,266 sq.ft residences are state-of-the-art. Each home includes energy-efficient appliances and a sun deck with a heated private pool. They are perfect for residents and their guests to escape from everyday life.
Hidden Forest Community
Amenities include a fitness center, game room, sun bathing area, covered outdoor seating, hot tub, resort style swimming pool, and a children's playground to ensure that your vacation is perfect in every way
The Hidden Forest community has been designed with distinctive features. These include natural conservation area, serene water views, mature landscaping. There are solar-powered streetlights along the gently winding roads in each neighborhood.
The ECO-Clubs offer residents and guests a host of amenities which they can enjoy.  These include fitness centers, games rooms, lounging areas, covered outdoor seating, hot tubs, resort style pools and restrooms.
Low E double pane insulated windows, high performance air conditioning systems, high performance spray foam insulation and solar powered street lights. These are some of the steps the developer has taken in crafting your home in order to help reduce energy consumption and improve the quality of life for our future homeowners.
Amenities at Serenity Resort include:
Children's Playground
Clubhouse
Communal Pool
Fitness Center
Games Room
Tub
Restrooms