The Club Condo in Bay Harbor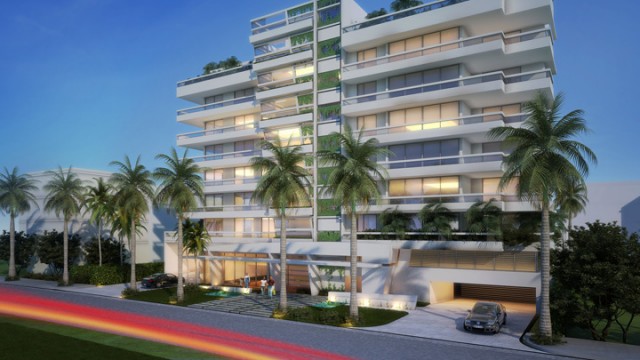 Property Description
The Club Condo in Bay Harbor
The Club Condo at Bay Harbor is a new 8 story project of glass enshrouded luxury condominiums just minutes from the fabulous Atlantic beaches, the world class shopping of Bal Harbour and within sight of Miami's famous skyline.
The central glass column at The Club Condo at Bay Harbor suggests a nautical sail and is the signature of this modern building.
Surrounded by lush tropical landscaping The Club Condo at Bay Harbor adds great curb appeal to the elegant condominiums which await you. The Club Condo reflects an architectural concept which combines refined styles with perfectly executed minimalist design practices.
Boasting wonderful bay views from the spacious terraces and balconies, resident of The Club Condos will rejoice in the knowledge that they own unrivalled views and a quality life experience.
Bay Harbor's unique location allows residents of The Club Condo to enjoy seclusion within the private community or step out into the Miami vibe at any time they please. You are quite literally in the heart of Miami yet you will feel as though you are miles away.
Within minutes of your front door, you can be sipping a cool drink, dining in a great restaurant, playing tennis or golf, splashing around in the water or indulging in some serious retail therapy. Why settle for the best of both worlds when you can get the best of all worlds?
FACILITIES, EQUIPMENT AND CUTTING EDGE FINISHES COMPLEMENT YOUR INVESTMENT. THE CLUB IS CERTAIN TO SURPASS YOUR EXPECTATIONS WITH THE FOLLOWING AMENITIES.
Common Area Amenities
• Modern Lobby with Italian furniture.
• Landscaping with green areas.
• Fully equipped terrace with 360-degree views.
• Views of Biscayne Bay and the Atlantic Ocean.
• Large heated infinity pool.
• Deck and sun terrace with lounge type chairs.
• Gym overlooking the pool.
• Reception area and grills.
Unit Amenities
• Large rooms in all units.
• Wide and private balconies.
• Dressing rooms with walk-in closet.
• Bathrooms with stone countertops.
• Covered and assigned parking.
• Fully equipped kitchens. *
• Granite kitchen countertops.
• Accessories and fittings of stainless steel.
• Washer and dryer in each unit.
(*) The kitchens include: refrigerator with freezer and ice / water dispenser, electric stove with oven, microwave and dishwasher.
Developers - Blue Road

In the last twenty years, the Blue Road Team, led by Jorge Savloff and Marcelo Tenenbaum, has developed over thirty distinctive properties in South America and Florida. More than half of them being located in South Florida. Developers BH society is created by Blue Road for the project THE CLUB, with its own offices in Bay Harbour Island.

Their formula is simple: they associate with their clients to find the best properties and the best deals on the market. Thanks to its strong relationships with local and international developers, BH Developers serves both individual investors and companies interested in commercial real estate. With services in English, Spanish, Portuguese and Italian, BH Developers created an international network of investors in the United States, Latin America and Europe. The company combines the personalized services of an exclusive real-estate company, with the scope of a multinational corporation.
Property Location
The location is of the community and not of individual properties